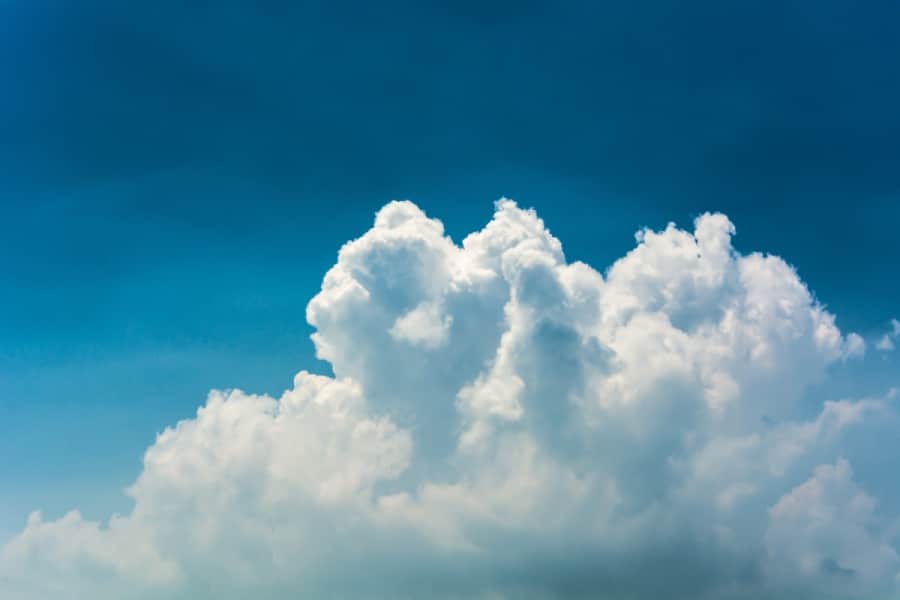 The Many Ways that Cloud Computing Contributes to Productivity
As businesses continue to embrace new technologies, the demand for business productivity solutions has increased exponentially. Organizations need ways to leverage technology and cut down on the time it takes to manage IT operations. Businesses that have a formal, structured business processes are often faster and more efficient than their counterparts. To improve business productivity, companies must eliminate unnecessary tasks and focus on activities that lead to results. The most common areas in which business productivity can be improved include collaboration, data management, analytics, and security. This blog discusses various ways in which cloud computing can improve business productivity in organizations of all sizes and types.
Better Collaboration for Employees
Improved collaboration is one of the most significant benefits that cloud computing offers. Cloud computing allows for employees to work from anywhere with their preferred device, making it easy to collaborate on projects. Cloud services are also compatible with mobile devices, simplifying the ways in which employees can work together. Cloud computing makes it easier for teams to collaborate on a project, as they can use various methods of communication like video chatting and voice calling. It's also become much more affordable to implement these solutions because they are offered through a subscription model where no upfront costs are required.
Better Access for Remote Employees
Cloud computing provides better access for remote employees. Cloud computing allows remote employees to work more efficiently because they can access data from any computer or device, which makes it easier for them to stay in touch with their colleagues across the globe. Additionally, it's easier to share files and collaborate online. The benefits are not limited to the remote workforce; businesses benefit as well. One common way in which business productivity improves is when there's customer data available in a central location. If your customer information is on the cloud, you'll be able to access your customer's data anywhere in the world and respond to customers faster with fewer drop-offs than if you were still stuck with desktop PCs or servers scattered across multiple locations.
Cloud Computing Provides Better Security & Improved Business Productivity
Cloud computing provides better security for businesses. IT security is a top priority, but cloud computing solutions make it easier to reduce the risk of data loss or other types of disruption. Cloud computing offers companies more flexibility with their security measures, and this helps them eliminate the potential for costly business continuity risks. Additionally, cloud providers offer world-class security features that can help businesses manage privacy and compliance in an appropriate way. Cloud computing also allows for improved business productivity by providing organizations with cost savings opportunities on resources like hardware and software maintenance. With cloud solutions, organizations can reduce their IT operating costs by up to 30 percent when compared to traditional IT operations. The ability to save money on resources allows companies to focus their efforts on more important tasks like improving business processes and expanding into new markets.
Less IT Issues
Cloud computing is an ideal solution for companies who are looking to reduce the amount of time it takes to manage IT operations. Cloud computing can eliminate the need for companies to maintain redundant servers, upgrade servers, and create additional workstations. In contrast, cloud computing utilizes a shared infrastructure that spans across multiple resources and allows companies to focus their efforts on more important tasks. The advantages of cloud computing include increased security and lower costs. As businesses rely less on physical assets, they are able to minimize the risks associated with IT management. The cost savings of cloud computing also allow organizations to devote more time to strategic initiatives rather than routine maintenance activities.
Access to Better Technologies that Stay Up to Date
Cloud computing allows organizations to access the latest technologies without the risk of updating outdated hardware. With cloud computing, organizations have access to a dynamic and ever-changing environment that will allow them to take advantage of new trends in technology. This helps companies remain current with the latest technological developments and stay competitive as a result. Cloud services also offer more flexibility than traditional IT infrastructure, allowing businesses to adjust depending on their workloads. This allows companies to make adjustments on the fly and keep up with changes in demand.
Easier Data Recovery
One of the most important ways in which cloud computing improves business productivity is through data recovery. Cloud computing offers an ideal solution for data recovery because it makes data recovery easy and reliable. With cloud computing, you can easily recover lost or deleted files and data on a local computer or server. Most companies adopt cloud computing as a way to streamline their IT operations. Cloud-based systems offer higher efficiency and lower costs than on-premise solutions, so businesses gain significant benefits from this change.
Affordable & Easy to Scale
Cloud computing allows for easy scaling and helps small- and mid-sized businesses save money. For example, a business that needs to perform data management may find it more affordable than having to hire an IT team. Cloud-based solutions give customers the ability to choose from different levels of service depending on their needs and budget. Cloud computing also helps small businesses take advantage of market opportunities by enabling them to launch new products or services quickly and cheaply. Many companies that use cloud-based solutions have seen a great increase in profitability and customer satisfaction as a result of their use of the technology.
Bottom Line
Cloud computing provides vast benefits for organizations, including increased productivity and scalability. Cloud services can be customized to meet the specific needs of your business, and offer enhanced security features. Network Builders is pleased to offer cloud computing services to businesses of all sizes. Let us help you take advantage of the many benefits of this cutting-edge technology.