Outsourced Business IT Support
Currently dealing with slow and unreliable IT support with a current vendor? For example, an unresponsive provider that just doesn't seem to get it? Time is money! These issues can, and will, cripple business.
Whether it be a hardware or software issue, when something breaks, any amount of downtime can hurt the bottom line. Getting all systems back up and running quickly should be a top priority.
With our IT support team on the job, downtime is minimized. We also take necessary steps to reduce future problems. A business leader's efforts should be focused on important operational matters, not computer and technology headaches. Leave that up to us!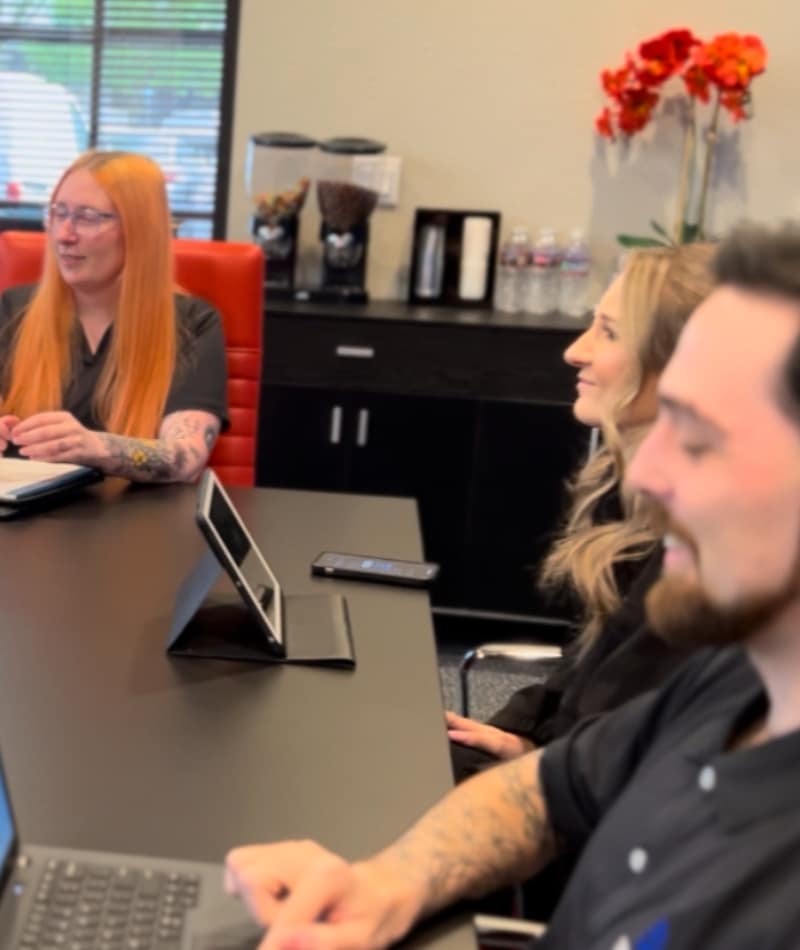 Why IT Support is Crucial
Our experienced team will look at where the organization currently is, where it is going, and what challenges it is facing. As a result, we create a customized plan of action, building the exact solutions needed in a cost-effective manner. Our approach is simple:
Proactive – We are dedicated to preventing the loss of valuable files and information.
Live Help Desk Support – Access to fast and reliable onsite and remote IT solutions 24x7x365.
Trusted Business Partners – Our customer's success is our success, and they grow, we grow.
Thinking about how productivity can increase, while simplifying operational processes? Choosing Network Builders could be the smartest business decision a business leader can make! We proactively oversee all equipment and work behind the scenes to catch any network problems BEFORE they pose any serious threat.
As a result, teams can feel confident there will be no more outages or employees waiting around for things to work. We diligently work to create an environment where the whole organization can succeed.
What Comes With Advanced IT Support
Transition away from the break/fix mentality. As an example, many businesses are not doing proactive maintenance of their computers, servers, or even their systems in general. In short, they do nothing, wait for it to break, and then call for help. The problem here? You are strategically set up for the ultimate disaster. By partnering with Network Builders, organizations can feel confident knowing that they are receiving the best possible support services.
Dedicated, on-call professionals ready to solve all issues any time.
Multi-layered incident reporting for different levels of support.
Advanced malware and virus protection.
Network security solutions.
Mobile device management.
When the time comes, just give us a call. Our team is available 24/7. We are always around to examine software or hardware concerns and come up with a sure-fire solution that works the first time. Not only that, but we will also make sure the same issue does not happen again and again. We will not rest until the job is done, and you are completely satisfied.