IT Solutions for Engineering Firms
Looking to upgrade & streamline the technology that your engineering firm relies on? Dealing with frustrating IT issues that decrease your productivity? Our team can help you manage your business technology so your team can focus on delivering for your clients. Leave your name and email, and one of our experts will be in touch to discuss your needs & goals.
The engineering world is an advanced and technical one, requiring a responsive and robust managed IT foundation in order to get work done. As we've seen recently, the engineering services sector has become a major target in the eyes of online criminals. Building a successful defense hasn't always been easy, as the industry brings forth its own set of unique challenges. Fortunately, this is where NBIT, your experienced IT consultant, can help. We provide comprehensive IT services to engineering firms, large or small.
NBIT's combined industry, strategic and technical expertise means we understand the complexities of the engineering industry and are committed to providing innovative industry solutions as your managed IT service provider. We know how to automate value chains with a seamless, cohesive infrastructure that's not only reliable, but efficient and secure. Businesses that don't close the holes in their security posture could fall victim to attacks that can expose sensitive information and cause them to lose the trust of their customers. Don't take that risk. It's time to boost your security posture today.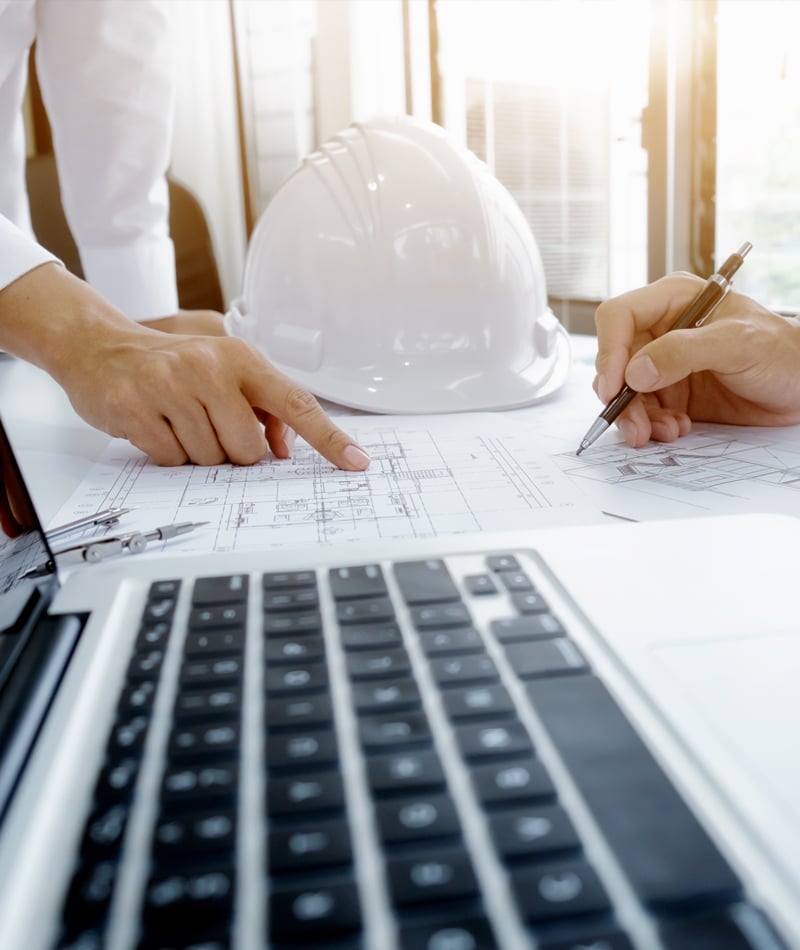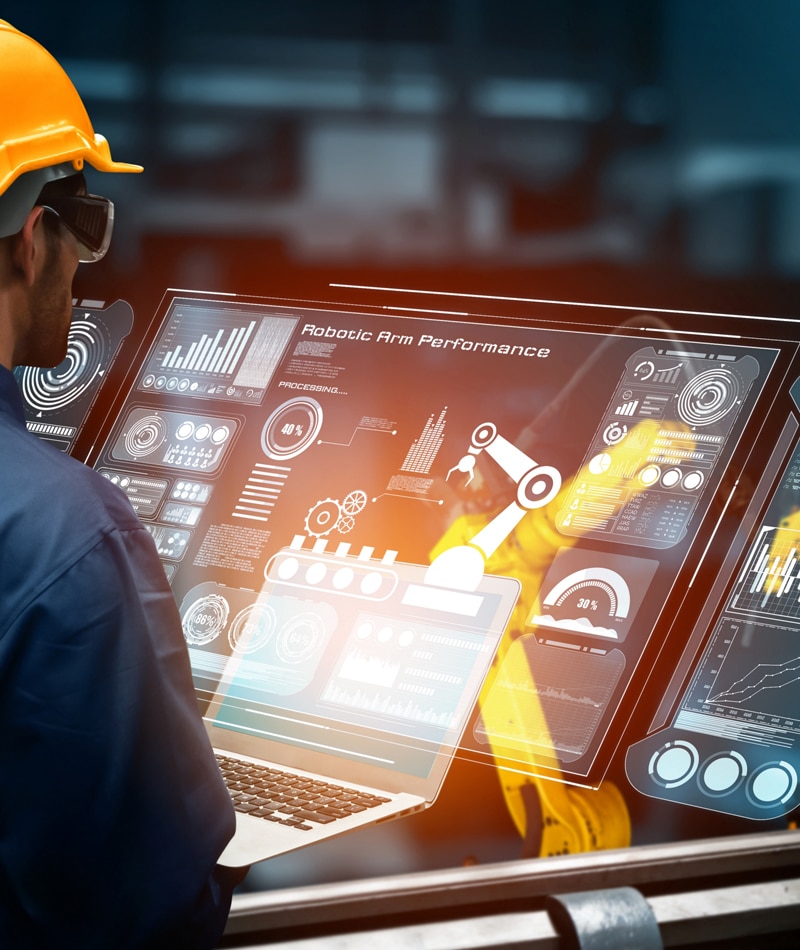 Threat Prevention for Engineering Firms
In the engineering industry, automation and connectivity are key factors to growing your engineering company at an accelerated pace. Engineering companies are now rethinking how to continually change and shift from being reactive to proactive when it comes to cybersecurity services to solve their industry challenges in supply chain management, digital transformation, product development, enterprise resource planning and vertical integration.
Many engineers are still dealing with the day-to-day impact of evolving consumer expectations and supply chain disruption. But engineers also focusing on bigger transformation initiatives to continually evolve their workplace and workforce, strengthen operational resilience, and create agile and adaptable environments.
Our digital engineering solutions offer IT solutions and business transformation solutions to address the industry's key trends and challenges. Protect your engineering organization with industry-leading technology and engineering disciplines in your operations before it's too late.
What Can Network Builders IT Do for My Engineering Firm?
Engineering firms rely heavily on their Information Technology infrastructure to ensure that operations run smoothly, and that digital assets are secure. Today's engineers must contend with a wide array of internet-enabled devices and services, some of which demand 24/7 support to troubleshoot technical issues.
However, tech requirements don't end there. To power large engineering software platforms such as AutoCAD, companies need enough bandwidth and storage capacity to get the job done. Furthermore, for successful collaborative projects, teams need the ability to access cloud services applications securely from remote locations.
With all this being said, it is clear to see why your engineering business could benefit from the managed service that NBIT can provide.
Why Network Builders?
At Network Builders, we are committed to helping your business reach its peak performance by optimizing the technology infrastructure you rely on. We'll take proactive steps to ensure that your company remains productive and minimize any potential downtime due to technical issues. At Network Builders, we are dedicated in meeting all of your specific needs and making sure that you get the most out of your IT infrastructure every step of the way.
We strive to make sure that you can trust us as a reliable partner in security, support and IT solutions. We guarantee a comprehensive solution for each client that boosts your business's efficiency and productivity.
Every business has unique needs, so your IT solutions should be tailored to yours. Reach out to NBIT today and we'll start crafting a managed IT plan that gives you the edge you need to take your business to new heights.
What Are the Benefits of Partnering with NBIT?
Our IT procurement support services guarantee that you'll have access to the highest-performing systems necessary for your business' and engineers success. Keeping your information secure is paramount, and we provide 24/7 cybersecurity whether you're in the office or connecting remotely with colleagues around the globe. To ensure that precious files don't get lost due to accidents or malicious attacks, our comprehensive data back-up and recovery services are here to help. Plus, our experienced support team will assist you in sourcing and installing software applications designed specifically for your industry.
Our team is committed to forming a comprehensive package of services that not only satisfies your current needs, but also prepares you for any future opportunities that may arise as your business continues to grow.
Gain a Competitive Edge Through Utilization of These Services:
Around the clock IT monitoring support services
Quick response times to issues that arise and resolutions that meet your specific needs
Answers to your IT problems in real time
Proactive managed IT services
Streamlining workflows to increase productivity
Access to the most cutting-edge technology solutions, systems, and software in the industry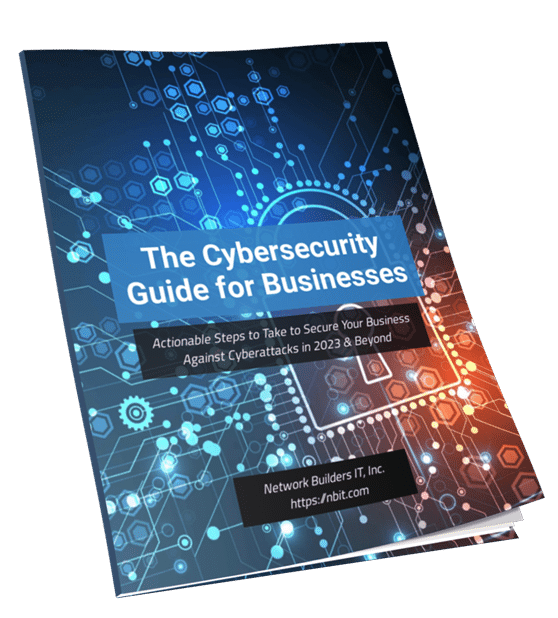 Get the Cybersecurity Guide for Engineering
Actionable Steps to Take to Secure Your Engineering Firm Against Cyberattacks in 2023 & Beyond.
"*" indicates required fields