Trusted IT Company for Your Organization
Started in 2006, Network Builders is a Managed IT Services Provider with a focus on Cybersecurity. Our team provides services around the Modesto, Costa Mesa, Merced, and Stockton areas of Nothern California as well as San Antonio, Austin, and Houston, Texas. From SMB to mid-market-sized companies, our team of experienced tech experts has you covered.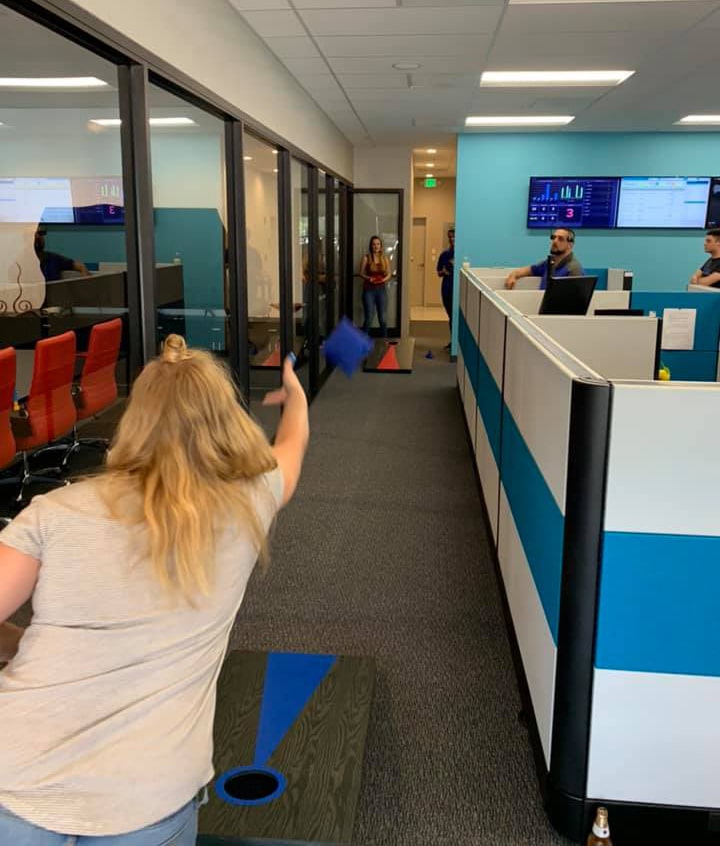 An IT Company You Can Depend On
Here at Network Builders, we know what it feels like to feel abandoned by a provider. We completely understand your frustrations when you have not yet experienced improved business operations, more productive employees, or even confidence in your infrastructure.
Along with all of those frustrations, you have also probably seen the increasing costs and complexity of keeping an IT infrastructure going. Maybe you have even wondered if there was a way to have reliable solutions that actually work and let you concentrate on growing your organization, without having to worrying about IT.
Give those hours wasted on IT problems back to your employees and create a lasting impression on your clients through superior technology services and customer care.
We partner with many types of businesses in the area and strive to eliminate IT issues before they cause expensive downtime so you can continue to drive your business forward.  Our dedicated staff loves seeing our clients succeed.
On-Call 24X7 IT Company
We are available 24 hours a day to troubleshoot and fix anything on your systems. Network Builder's proactive solutions help keep your systems up and running, as well as protects your entire network from internal and external threats. The entire Network Builders team can help provide full-service solutions, from overseeing your network to complete protection and maintenance. Our tested solutions and processes deliver proven results to help drive businesses forward.
Work together to accomplish more.
Find solutions using the tools around us.
Keep downtime to a minimum.
Be the reason someone smiles today.
Educate our clients & ourselves with best practices.
We are dedicated to preventing the loss of any of your valuable information before any issues can arise. With our round-the-clock-maintenance, you have 24/7 access to remote and on-site server remediation services at a flat monthly rate. We have team of live help desk experts who are there for you when you need fast and reliable IT solutions 24x7x365.
Moreover, you should just think of Network Builders as your trusted business partner. Your success is our success, and as you grow, we grow. How about we grow together?