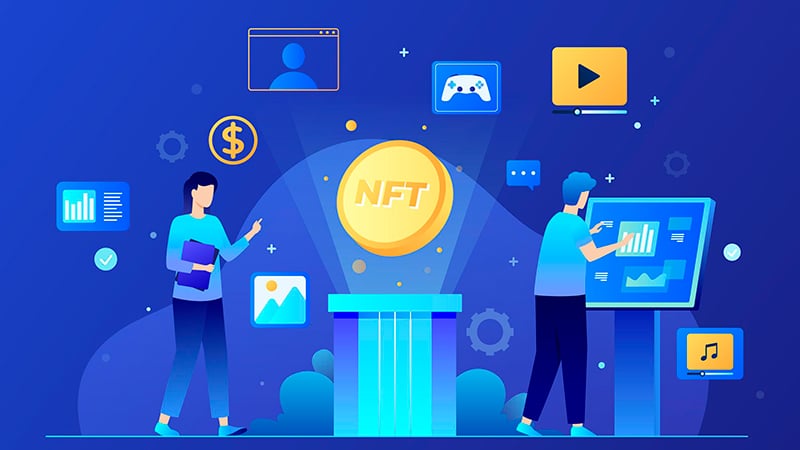 Best Selling NFT Collections You Shouldn't Miss
You most likely already know what NFTs are. In the simplest terms, NFTs (Non-Fungible Tokens) are unique digital data stored on a blockchain. These can't be copied or displayed like real-world items, such as artwork or tangible products.
This week's NFT round-up has shown some promising digital artwork to invest in. But, with prices rising and NFTs being sold, it may be time to speed up, or even just start, your NFT-investing game. Rarible, and other top platforms, are a great source to keep an eye on the top NFT collections and forthcoming trends for services.
BAYC
Bored Ape Yacht Club hosts an NFT gallery of 10,000 Bored Ape tokens available on the Ethereum digital ledger platform. Over the last few days alone, it has sold 497 NFTs with the highest price at $637,000. It has generated almost $33.5 million in sales in the previous weeks.
CryptoPunks
With 10K unique NFT collectibles with ownership given to the buyer, CryptoPunks has been a hot topic these past couple of week. It has already generated over $8.5 million in sales.
The Sandbox
The Sandbox is an interesting community-based UGC-voxel platform. As a user, you would have to own a land on this blockchain-based platform. Everything is built by this community and is exclusively for them. It has sold 850+ NFT pieces, with the highest price reaching $25K and total sales of $7.6 million.
VeeFriends
VeeFriends is on its way to creating purposeful intellectual property and building a sensational community for its buyers and sellers. It has more than 10,000 tokens, including more than 9000 admission tokens, almost 300 access tokens, and 550+ gift goats. The company has sold more than 145 NFT tokens in the last seven days, with the highest price reaching a whopping $129K and total sales of more than $6 million.
With NFTs on the rise, these are just a few recommended top picks. Happy crypto-ing!