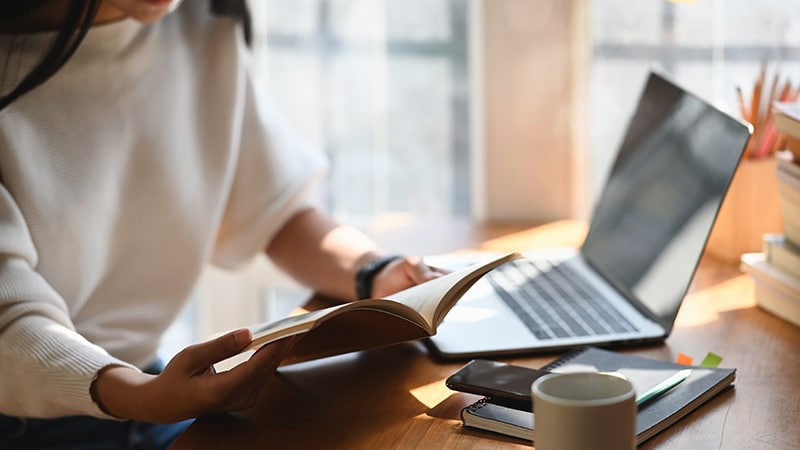 The One Business Book to Read in 2022
To think there is really only one book to read in 2022 is, admittedly, a bit of a stretch. But with our collective level of attention seemingly more comfortable with a TikTok video than turning the pages of War and Peace, this is a call to embrace a longer form of content – at least once – in the new year. Hopefully you'll be able to manage your time wisely to fit this in!
The book is "Think Again: The Power of Knowing What You Don't Know" by Adam M. Grant.
Adam Grant spends his days at the Wharton School of Business as an organizational psychologist with a golden touch for writing bestsellers. Books that make you think and reflect. His first big hit was "Give and Take" in which he made the case that if you are the most generous person at work, then you win. Later, he published "Originals" where he argued that the most successful business titans tend to be generalists – not specialists – who like to procrastinate.
Grant writes in a way that makes seemingly innocuous or even unapproachable ideas, well, approachable. And that's true in his latest book, "Think Again: The Power of Knowing What You Don't know." Perfect for our times. This book argues that we should all rethink how we think. That our biases and assumptions – no matter how researched we believe them to be – could mislead us. Grant uses multiple historical examples of this very thing happening to smart leaders that should have known better. But how could they have? The answer lies within these pages.
He talks of "confident humility" where we allow ourselves to clearly see our strengths and weaknesses and learn how to balance that dichotomy. The lessons-learned case study on the rise and fall of Blackberry is worth the read on its own. The book is based on academic research and offers many interesting insights – like those who excel at math are, of course, good at tracking data… unless it conflicts with their beliefs. Then it gets complicated.
The Washington Post said of the book, "Think Again delivers smart advice on unlearning assumptions and opening ourselves up to curiosity and humility." And, in the end, that's the takeaway. This book is for leaders that are open to the idea that they just may not be right about everything.