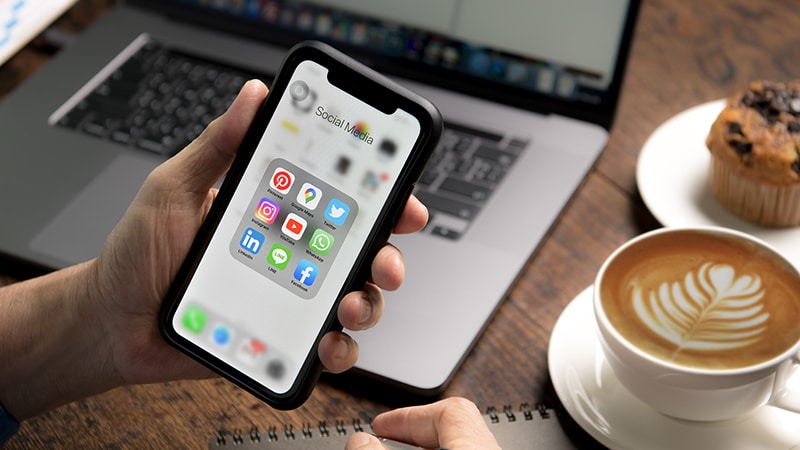 Strategies for Social Media
Digital marketing is a key pillar to almost any business today. It can take the forms of email marketing, search engine optimization (SEO), and social media to name a few. And while Facebook is somewhat ubiquitous at this point, it doesn't mean it's not worth a look to see if advertising on the platform – as one example – could help you grow your business. And while other platforms like TikTok and Snapchat seem relegated to the teens, upon further inspection, you will see that many mature business professionals are leveraging these tools quite effectively. Keep in mind though, it's not the best option for every business. If you're an IT company, for example, you probably won't get the best bang for your buck.
It does take some thought and strategy though, regardless of if you're all in on Twitter or YouTube or any other major channel. And being a master of none can, in fact, come back to haunt your marketing efforts. Focusing in on a few that are relevant to your customers and your industry – meet them where they are – is your best bet.
According to Grazziti, 73% of marketers use social outlets within their overall roadmaps, so check out these strategies that will be effective no matter your skill or experience level, or what medium you choose to use.
Think Big Picture
Digital marketing is marketing. It should all align with your organization's bigger goals and objectives. Don't silo out online efforts. Blend your promotion and advertising into a cohesive plan. Track your progress and don't be afraid to pivot. But in the end, all your marketing efforts should align.
Explore Influencers
Social proof is critical. And having an influential person from your industry or product line can be just the lift you're looking for. Whose voice – or better yet, socmed post – can get you noticed. Sometimes using "micro influencers" is a great, low-budget option. Sometimes an endorsement in a niche market brings quality leads over quantity. And in the end that's what we all want.
Try New Things
Yes, Instagram, for example, can be overwhelming because they always seem to come out with a new feature every week. But don't fear it. Instead, embrace it. If you do, you could be rewarded for your bravery to try a new bell or whistle with more reach for your posts.